Full story coming this September.
Images, interviews and a deep look into the detailed planning, chaotic first days and what actually happened out there during the Tectonic Adventure. 
A bikepacking adventure in the land of fire and ice, taking two newfound friends along a custom made route from Rifstangi in the very north, through dramatic landscapes down to Kötlutangi in the south.
A challenging journey deep into the Icelandic highlands, riding along the Mid-Atlantic Ridge, separating the North American Plate and the Eurasian Plate.
Carrying only essential gear such as tents, sleeping bags, food, medical equipment and a lot of enthusiasm.
This project is about feeling alive. To stand on top of continents drifting apart. To stand in front of nature's raw forces in its purest form. To be in the moment far far away from tablets and daily updates. Exploring places less traveled, via singletrack trails, volcanic terrain, gravel, and abandoned dirt roads.
Ride, eat, sleep, repeat!
Iceland is a kind of bridge between continents due to its unique location on the Mid-Atlantic Ridge. Many of the Volcanic eruptions in Iceland are caused by the Eurasian and North American tectonic plates moving apart. Recent example of this is the eruption of Eyjafjallajökull in April 2010 which disrupted air travel across large parts of Europe.
Iceland is the only inhabited island in the world where the effects of two major tectonic plates drifting apart can easily be observed above sea level.
Another eruption caused by the tectonic plates moving apart is the eruption in Bárðarbunga volcano and Holuhraun in 2014, which is connected to Bárðarbunga by underground canals. It is believed that a process of the tectonic plates movement has begun and will last for quite some time. This process will most likely result in more eruptions in Bárðarbunga and the connected volcanic system.
MORE ABOUT TECTONIC PLATES
A tectonic plate is a massive plate that consist of solid rock. A tectonic plate floats loose from other tectonic plates but comes close to them and interacts with them where their edges meet, like underneath Iceland. The continents are stuck on tectonic plates and move along with them. Interactions of tectonic plates are believed to be the main reason of most earthquakes and volcanic activity on the Earth. This continues constantly and Iceland get to feel the consequences because of the island location on the Mid-Atlantic Ridge.
From a bird's eye perspective, the Earth's inner structure can be seen as consisting of several layers: the crust, the solid upper mantle, the viscous lower mantle, the liquid outer core and the solid inner core. The crust and the upper mantle together form the lithosphere (on average, 100 km thick); which is broken up into seven major and many minor "plates", named tectonic plates. The lithosphere consists of continental crust and oceanic crust that surfaces in the ocean basins.
Simply termed, a tectonic plate, often also referred to as lithospheric plate, is a massive slab of solid rock that floats separately from the other tectonic plates, interacting with them along the boundaries. The continents are embedded in the tectonic plates and drift inertly along. The reason that tectonic plates are able to move, despite their colossal weight, is that the two types of crust, continental and oceanic, differ significantly in composition. The continental crust is predominantly made up of granitic rocks, whilst the oceanic crust consists of higher density basaltic rocks (therefore heavier), enabling the tectonic plates to float, not unlike icebergs.
It is the interactions along the tectonic plate boundaries, where they converge, diverge, or slip past one another, that are thought to be the main cause of most of Earth's seismic and volcanic activity.

Canyon products are developed using advanced computer technology by expert engineers, creative designers and passionate cyclists. Our bikes break new ground with their innovative design solutions.
www.canyon.com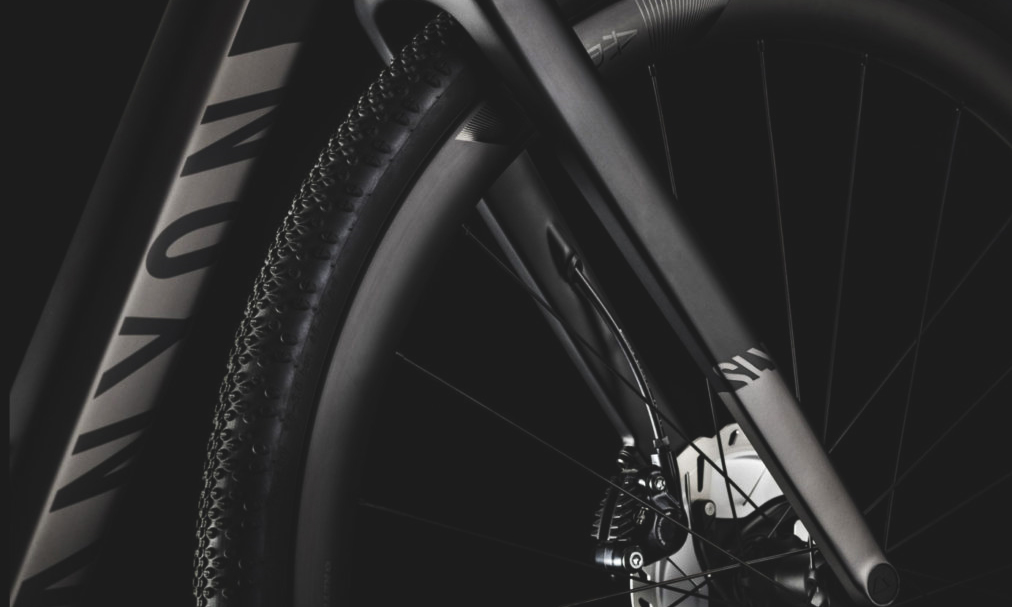 We. The athletes. Lampooned. Admired. The freaks. Those who get up every morning even though their inner temptation would prefer to keep on snoozing. Those who are willing to sacrifice so much.
www.ryzon.net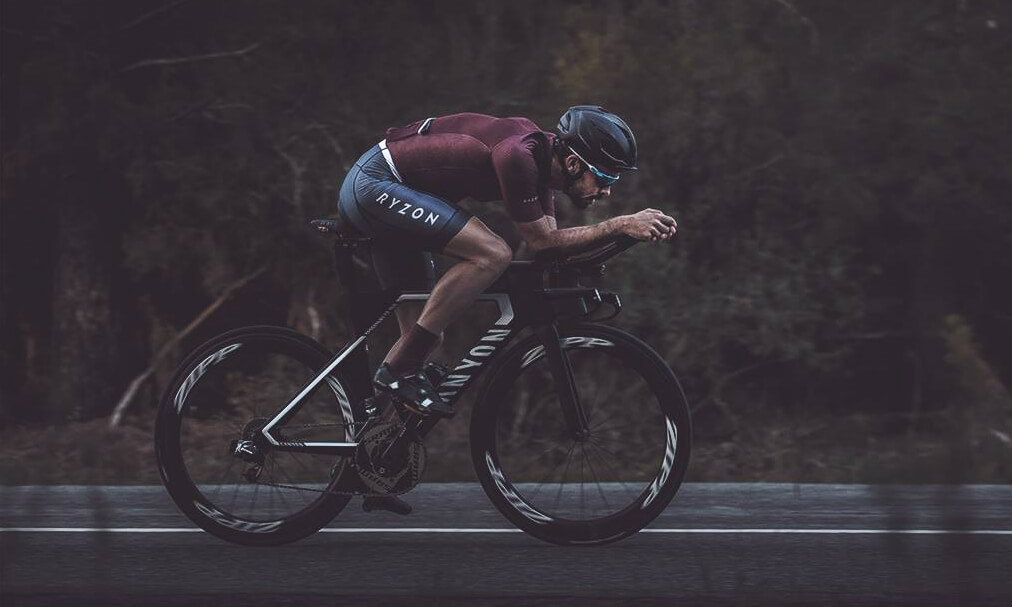 Pioneers and passionate riders deliver personal and tailored mtb experiences. Our ideas for developing new trails are endless. We never stop designing new tours, as well as fine tuning the old ones.
www.bikecompany.is
We will start in Rifstangi and arrive safe and sound in Kötlutangi approx 11 days later.
Weather conditions in the icelandic highlands can be brutal. Due to weather changing continuously the route might change along the way.
Dangerous river crossings will be a major challenge where we need to pay close attention to our risk analysis report. Keeping dry will be critical to be able to follow through with the project and reach the southernmost point down in Kötlutangi.
We have great respect for the forces of nature and will carefully plan the route with this is mind.
DETAILED FACTS
DISTANCE
Approx 672 km
DURATION
11 Days
* 10 days + 1 weather/photo/rest days.
UNPAVED
90%
DIFFICULTY
9/10
* Not the most technical route, but uneven terrain and arctic weather conditions makes it a high risk route.
ASCENT
Approx 9 641 meters
HIGHPOINT
Approx 1 141 meters
More details and numbers here
CALCULATED RISKS
Rain and wind are almost constant, and at higher altitudes and on mountain passes it's not uncommon to encounter hail storms and snowfall, even in the summer months.
No doubt, the brutality of the storms is the real danger in the Highlands. They can be strong enough to lift fully loaded bikes and knock riders to the ground. In these conditions, moving is often impossible. Powerful storms can last several hours, with wind speeds reaching 60 m/s (135 mph – 225 km/h), and gusts of up to 75 m/s (165 mph – 270 km/h).
In those conditions it's not only impossible to ride a bike, but also push it or simply walk. You can't pitch your tent, no trees or caves for shelter and there are so few huts along the route.
Other factors that contribute to the challenge are the lack of food resupply opportunities and the presence of some river crossings that, due to the depth and the strength of the current, can require considerable effort to be overcome.
You could be alone in middle of nowhere during a storm (rain or sand) for hours and hours and your trip can easily turn into an odyssey if you are not prepared, mentally and physically.
With that said, we do not understimate none of these aspects.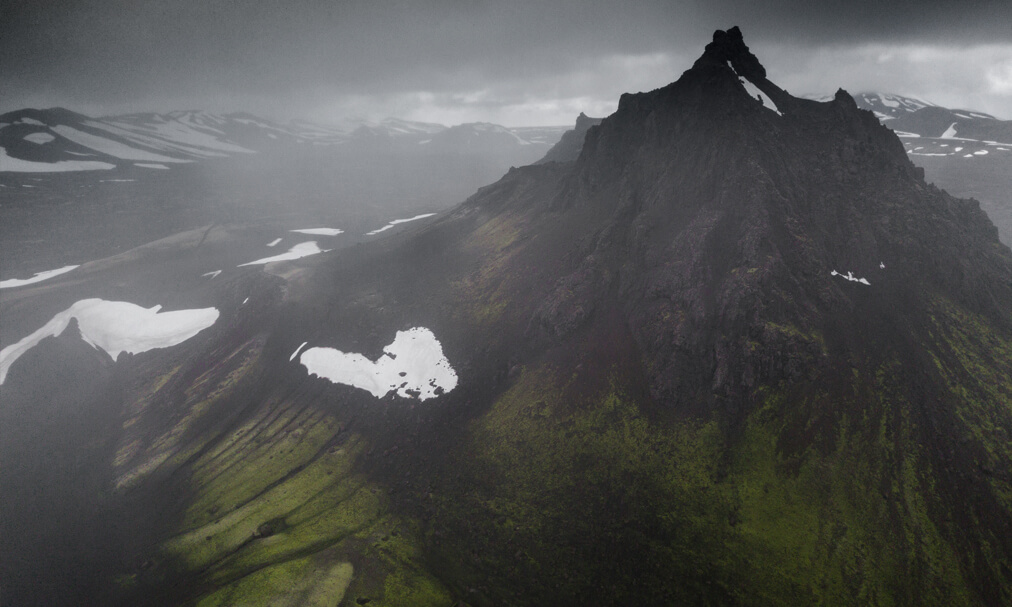 SOME EXPECTED HIGHLIGHTS
Desert areas that look like those of the moon for their colors, desolation, and absence of vegetation. There are no other places quite like these anywhere else in the world.
Wonderful waterfalls of Aldeyjarfoss, characterized by black basalt columns.
Riding through the solidified lava of the Frambuni lava field, the gateway to the Highlands.
The impressive silhouette of Krakatindur volcano, east of the Fjallabak Nature Reserve, and the primordial environment that surrounds it.
Views of Mount Maelifell, an almost perfectly conical volcano that stands alone in a black sand desert. It's a stunning natural masterpiece and one of Iceland's most iconic landmarks.
The tomb of Hjörleifur Hróðmarsson (killed in 875 AD), one of the first Viking explorers, located on the summit of the Hjörleifshöfdi promontory.
Hjörleifshöfdi cave on the black sand beach near Vik, with the silhouettes of the sea stacks Reynisfjara and Dyrhólaey standing out on the horizon.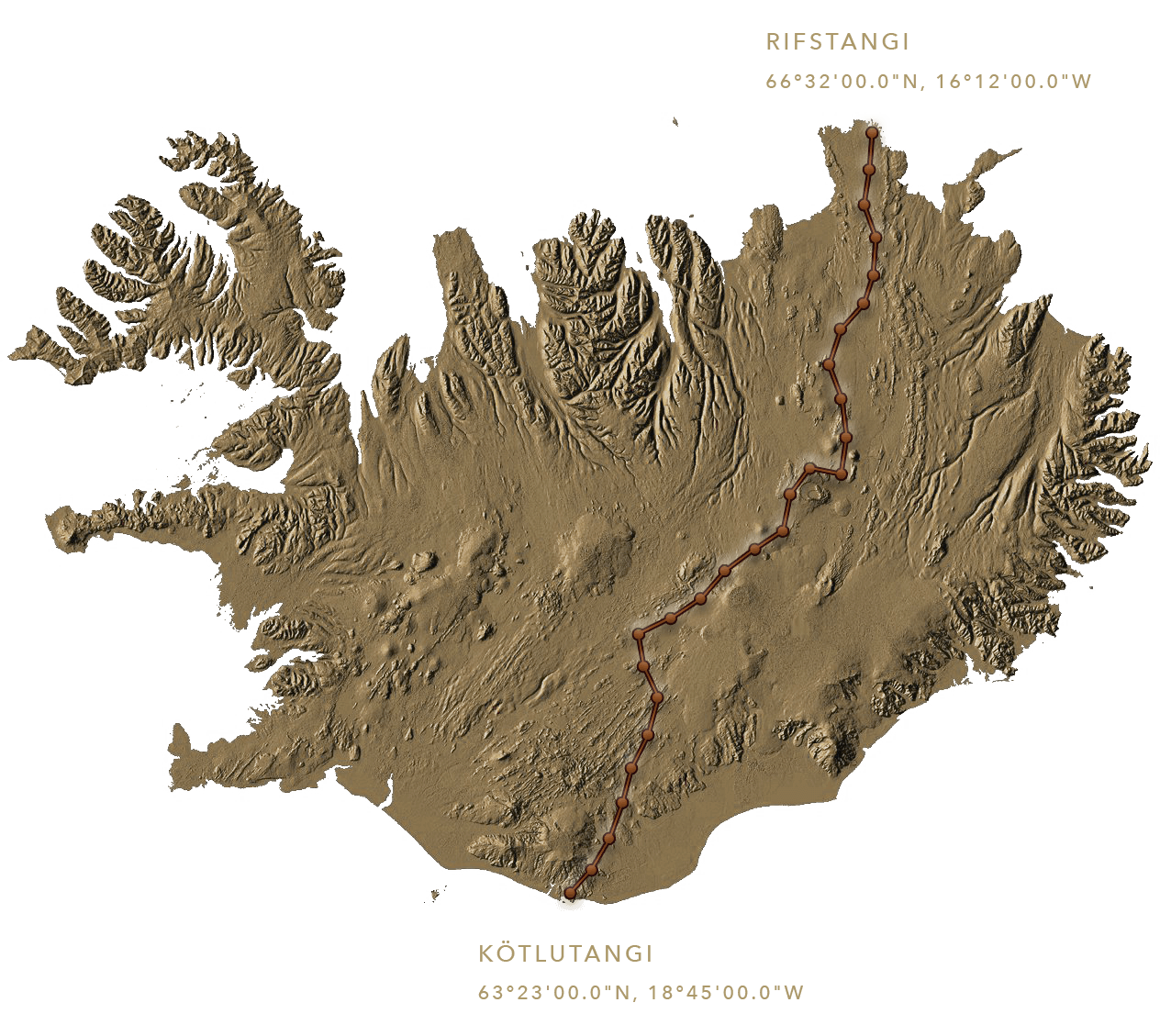 Planning the Tectonic route, loves getting lost. During daytime Pana works with branding, production and location scouting, mainly in the outdoors. Completed some long-distance bike trips in the past. Running Adventure Academy Norway and helps people get out in nature more often.

Main responsibilities: Planning and crafting of the route.
Lack of Food / Cold Temperatures
Florian has the meanest forearms north of Germany. As a day job Florian takes photos of people and sports. With a passion for the outdoors, Florian jumped on the Tectonic project to document both the journey as well as experience the dramatic landscapes in the highlands firsthand.

Main responsibilities: Documentation photo/film.
Lack of Sleep / Cold Temperatures
Finding the best way to pack for the Tectonic route will be a challenge in itself. 
Get the weight low – and off our backs. Heavy items needs to be stashed as low as possible to keep the bikes handling as intended. Too much weight in a backpack will increase fatigue (in addition to giving us sweaty backs) and too much weight on the bars will make our bikes feel like semi trucks. Keep the weight low and off our back to increase comfort when we are grinding out long miles in the saddle.
Organize by convenience for the ride. We will keep important items in a pouch on our handlebars, in a gastank bag, or at the top of our framebag. Conversely, we probably aren't using our cooking stove while riding, so we will put that one down closer to your pedals. Simple.
Avoid wear & tear. While we are bouncing around on dirt roads, the contents of our packs are doing the same. We will ensure any sharp or abrasive items are stored in a container-bag and need to be careful not overfill a bag as this will increase the likelihood of punctures or tears.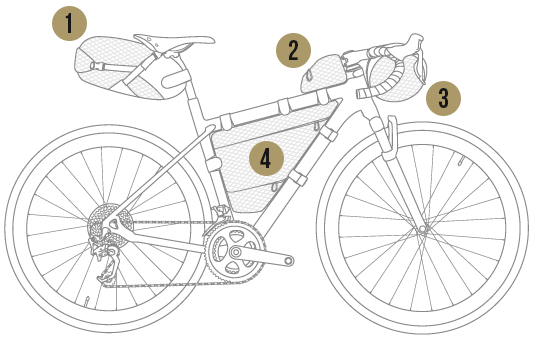 1. SEAT BAG
Our seat bags attaches relatively high on the bikes, so need to avoid heavy stuff and stick to compressible items. Important to not overfill or we might get a 'wagging tail' effect as the bags swings left and right during cornering. Inside here we will stash our inflatable pad, spare clothes, and rain jackets. This is also a decent spot for a compressible sleeping bag or tent fly/body if we can't fit it in the front.
2. GAS TANK
This space will be reserved for items we want easy-access to while riding. Phone, gloves, memory cards, sunscreen and a few energy bars are a perfect fit for this little space.
3. HANDLEBAR ROLL
We need to put wide, bulky items up front – this is a great space for a small tent or bivy and a sleeping bag. We don't want to put too much weight here or it will drastically affect our handling – perhaps <4 lbs, which includes a down sleeping bag (in a dry-bag) and tent body + poles.
4. FRAME BAG
Probably the largest bag we will have, this is a great place to store our heaviest items: water bladder, stove, fuel, tent stakes, food, extra snacks and gear we won't need while riding. Bags with an internal separator make it much easier to pack small, loose gear to prevent rattling on the trail.
Get in touch regarding PR, sponsorships and collaborations.
+46 737 633 550  I  hej@panamogren.se

Canyon products are developed using advanced computer technology by expert engineers, creative designers and passionate cyclists. Our bikes break new ground with their innovative design solutions.
www.canyon.com
We. The athletes. Lampooned. Admired. The freaks. Those who get up every morning even though their inner temptation would prefer to keep on snoozing. Those who are willing to sacrifice so much.
www.ryzon.net
Derute.no is an outdoor and action sports shop that is a bit "out there." Started by enthusiasts for enthusiasts. We offer unique products of good quality – especially adapted to Nordic conditions.
www.derute.no

Whether an everyday hike or an extreme expedition, you depend on capable gear. In collaboration with the world's leading suppliers of material and technology, Alfa's aim is to offer you a better outdoor experience.
www.alfaoutdoor.com